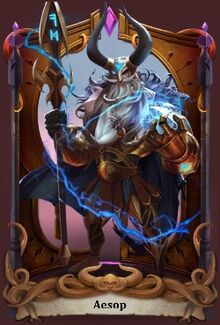 Click link to a list of strategy guides for this hero:
Apple Queen Strategy
 <--Currently Unavailable..Click link to create a strategy page
Apple Queen is a fire hero. She is based on the evil queen from the fable of Snow White.
Intro
(Enter Game Description Here)
Game Details
ELEMENT: Fire
CLASS: Support
Hero's Aura
(Enter Aura Description Here)
Hero's Skill
(Enter Hero's Super/Hyper Skill Description Here)
(Enter Second Skill Description Here) 
(Enter Third Skill Description Here)
Game Plot
Gallery
REPLACE ALL PHOTOS WITH RESPECTIVE HERO'S PHOTO!!!!!!
Ad blocker interference detected!
Wikia is a free-to-use site that makes money from advertising. We have a modified experience for viewers using ad blockers

Wikia is not accessible if you've made further modifications. Remove the custom ad blocker rule(s) and the page will load as expected.